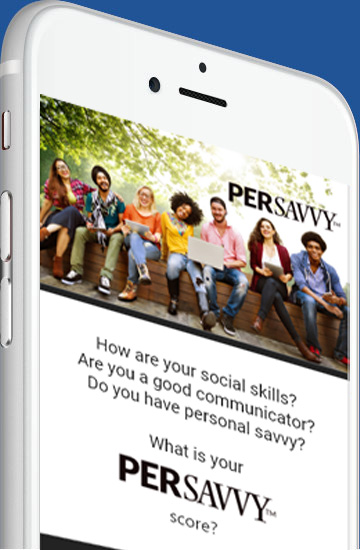 The Problem: Many generations have very limited interpersonal skills. Millions of people are uncomfortable with basic verbal and non-verbal communication skills, especially in person. Why? Because 'smart' phones have made generations dumb to how to be human – communicating one-on-one, person-to-person, reading non-verbal cues, etc. We must find a healthy place for technology in daily lives while having interpersonal and social skills..
The Solution: PerSavvy mobile app, platform and community. The PerSavvy app assesses your personal savvy, provides a roadmap to improving your score using virtual reality and artificial intelligence, and brings you into the PerSavvy family with in-person networking, ongoing inter/intrapersonal skills development, and referral to digital/in-person consulting and therapy professionals.
Launch Countdown
Android and IOS versions are almost here. Want a sneak preview? Request beta access below.
Days

Hours

Minutes

Seconds